Adobe Brings New Upgrades to Adobe Express, With Firefly Generative AI Taking Centre Stage
Creating high-quality content just got easier, faster, and more intuitive.
CREATIVE CLOUD
Adobe Firefly
is now out of beta and available to all Adobe subscription users. As an Adobe Gold Reseller, Noventiq India will help you get started with your organization's creative transformation.
Adobe Brings New Upgrades to Adobe Express, With Firefly Generative AI Taking Centre Stage
Creating high-quality content just got easier, faster, and more intuitive.
Adobe Express was launched in 2021 to simplify content creation for all skill levels, making the technology powering Adobe Photoshop, Adobe Illustrator, and Adobe Premiere Pro available online, with a minimal learning curve.
Using Adobe Express, anyone and everyone can create incredible social media posts, flyers, marketing materials, and more, quickly and with ease. Available on web and mobile, Express makes content creation super-accessible for non-designers, e.g: HR and management professionals, sales teams, etc., reducing the load on design teams and empowering your organization to express its creativity on a holistic level.
What's more: designers can utilize Express' comprehensive set of tools for superfast creation too.
And now, Adobe brings the revolutionary capabilities of Firefly Generative AI to Express, mainly Generative Fill and Text to Template, transforming how people turn ideas into stellar content. And that's not all; features like Translate and Drawing and Painting round out Adobe Express' latest set of upgrades.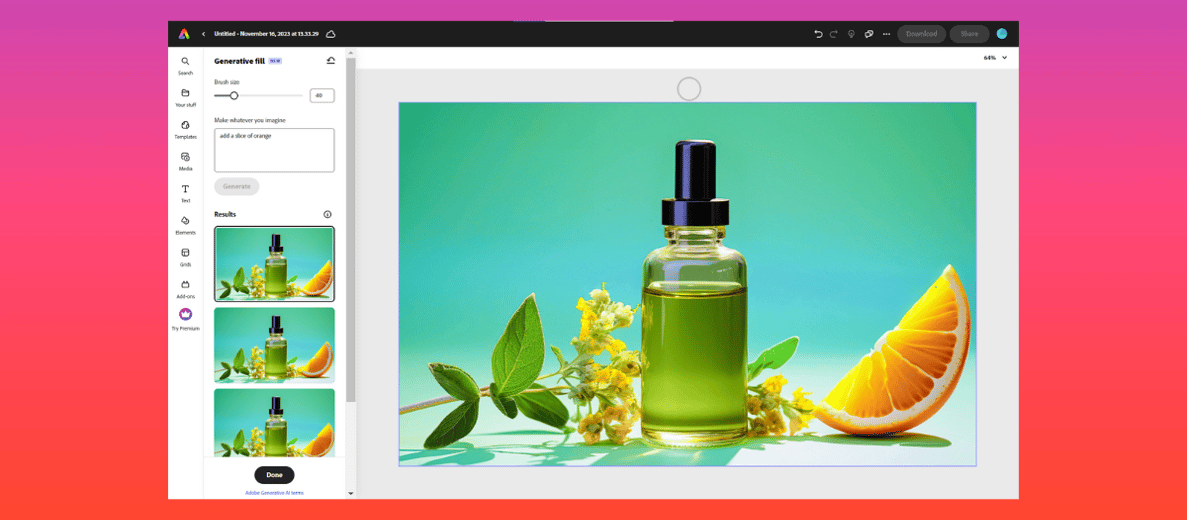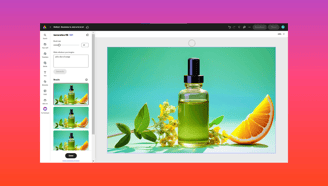 Bring Your Creative Visions to Life
In the last update, Adobe Express received AI-powered features such as Text to Image and Text Effects. Users can bring their creative visions to life by generating or modifying images, videos, vectors, etc. without constraints and with incredible efficiency.
Now, a popular feature from Adobe Photoshop - Generative Fill - has made its way to Adobe Express. Tasks that required hours of editing, modification, and refining can now be achieved within seconds, that too online. Insert, remove, and replace objects or people in any image with ease, using just a few words, and create incredible social media posts, flyers, emails, and more.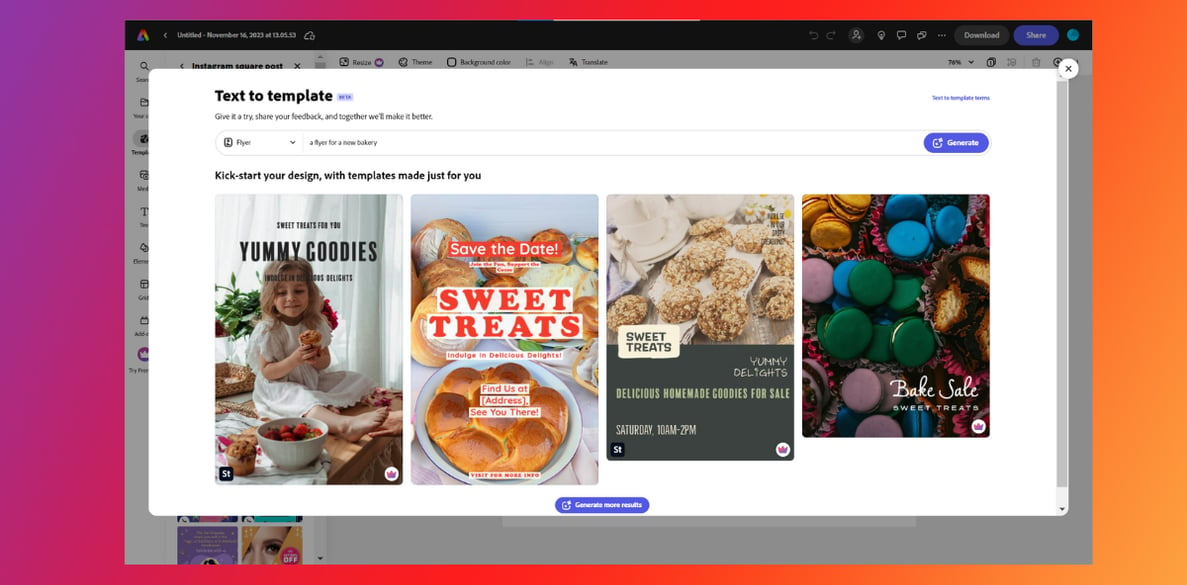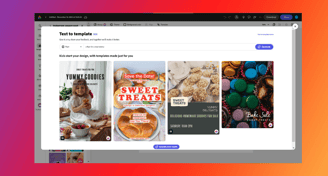 The Text to Template feature enables users to generate high-quality, fully editable templates using a text description. Stuck on a concept? Don't know where to start? Looking for inspiration? Text to Template combines the power of Adobe Firefly, the rich resources of Adobe Stock, and a best-in-class collection of fonts to generate designs that inspire and push you to create your best.
And it's all copyright-friendly; Firefly is trained on millions of high-resolution images sourced from Adobe Stock, openly licensed content, and the public domain to generate designs safe for commercial use.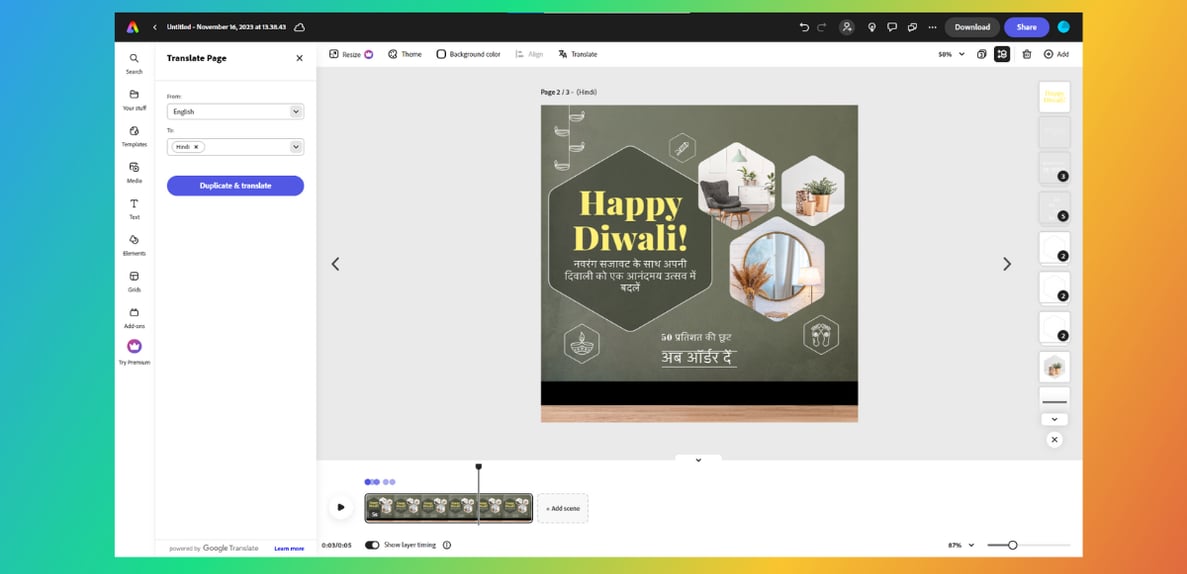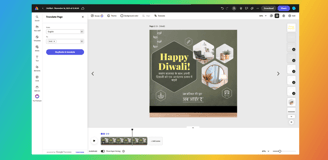 Create and Publish Without Constraints
Another exciting feature to be introduced to Adobe Express is Translate: a tool that translates/auto-generates localized copy in your projects, helping you create in 45 different languages. No more third-party translations and repetitive copy-pasting; do it all in one place and save time.
What's more: users can now schedule and share videos directly from Adobe Express to Instagram, Facebook, LinkedIn, X, and more, never having to exit their workflows and always keeping pace with the fast-moving world of social media.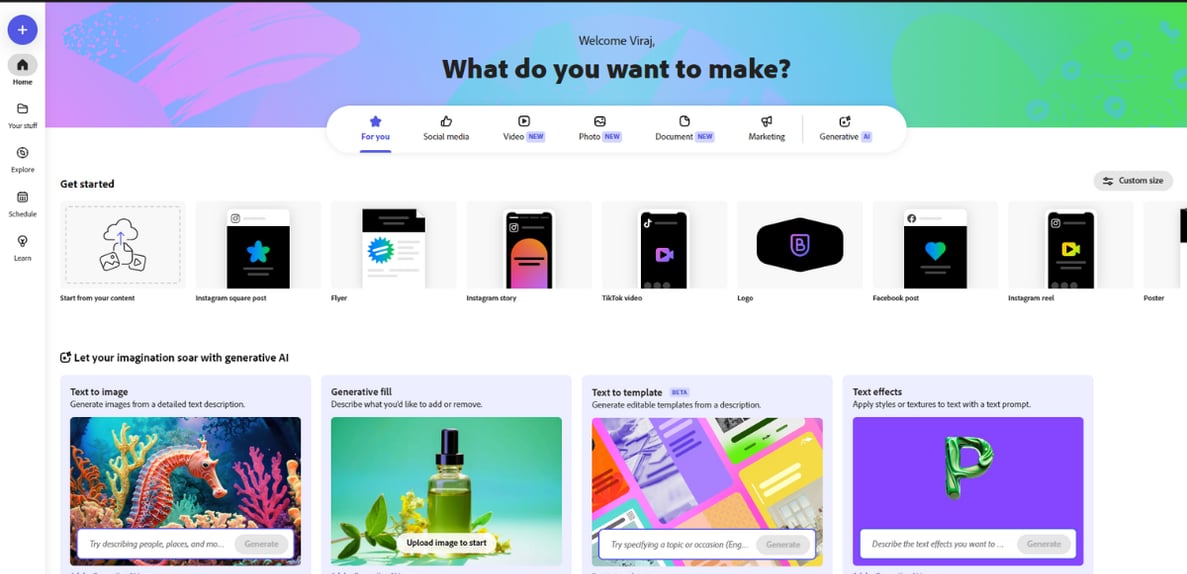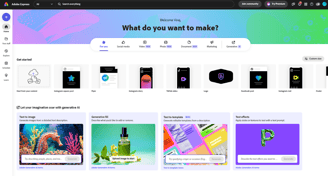 Adobe Express: An Overview
We've taken a look at the latest features to be introduced to Express. Now, let's look at what makes it special:
All-in-one editor: Every tool is a click away; create beautiful designs, engaging videos, and incredible content ready to be shared to your favorite social media channels, all in one place.

Adobe Firefly: Generative AI at its finest; with Firefly, generate images, apply text effects, modify designs, and create industry-standard, editable templates with just a few words. The best part? Firefly supports prompts in over 100 languages.

Gen Z-friendly Creation Capabilities: Social media is evolving at a rapid pace. Static images have been replaced by short-form videos and animated content. Express empowers you to create gen z-friendly content quick with integrated publishing capabilities for Instagram, TikTok, and more.

Resize: Every social platform has a unique format. Resize enables you to instantly make multiple versions of a design for Instagram, YouTube, etc. with just a click.

Brand Control Features: Everyone across the enterprise can create and edit brand-approved assets, bringing seamless collaboration to your organizational workflows.

Template Locking: Brands can be strict, and it's often imperative to stick to guidelines and guardrails, without compromise. With Template Locking, you can lock logos, images, and design elements in templates to stay on-brand across your creative team and simplify editing. More template control features coming to Adobe Express soon.

Real-time Collaboration: Speed up the creation process with real-time co-editing, review, and commenting capabilities. Invite team members to your projects for feedback and collaboration, simplifying and streamlining workflows.
Express: The Perfect Complement to Adobe Creative Cloud
Adobe Express seamlessly integrates with Creative Cloud apps like Adobe Photoshop, Adobe Illustrator, Adobe Premiere Pro, and Adobe Acrobat. Access, edit, and work with assets from Adobe Creative Cloud directly within Express.
Creative teams can sync assets across applications to collaborate in real time. Shared projects give the entire team access to relevant files and creative libraries for on-brand creation and efficient teamwork.
Harness the Power of Adobe Express for Your Organization
Express is available as a part of Creative Cloud, whether it's for individuals, teams, or enterprise, which means the advantages of easy license management, massive storage, real-time collaboration, and more are now available for your organization.
All Adobe Creative Cloud subscriptions include Adobe Express Premium, and subscribers can now also avail monthly Generative Credits to produce Firefly-generated content.
Content creation is rapidly evolving, especially with the exploding popularity of short-form content. Adobe Express is the go-to platform for quick production, seamless publishing, and effective collaboration among creative teams. Reach out to india@noventiq.com for a free demo and harness the power of Creative Cloud and Express for your organization.